NATIONAL SERVICE SCHEME
GOVT COLLEGE, NEDUMANGAD, THIRUVANANTHAPURAM
PROGRAMME OFFICERS : 
1. DR. SHAMILI M.M
2. ANEESH R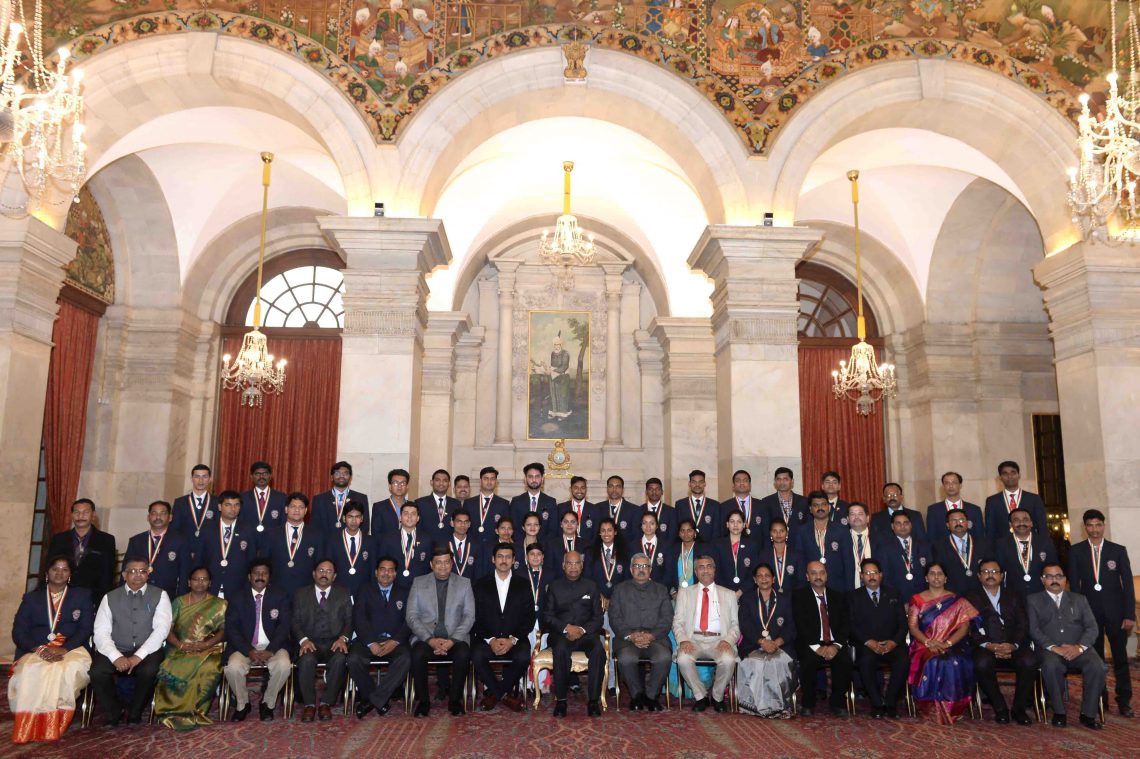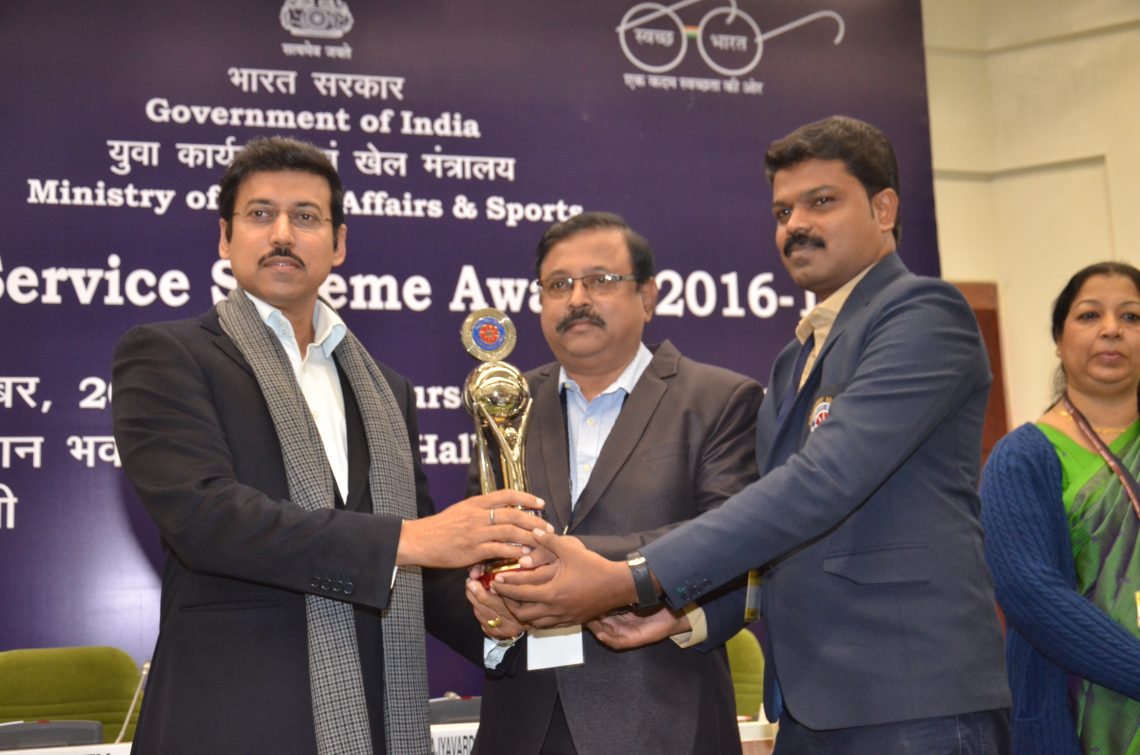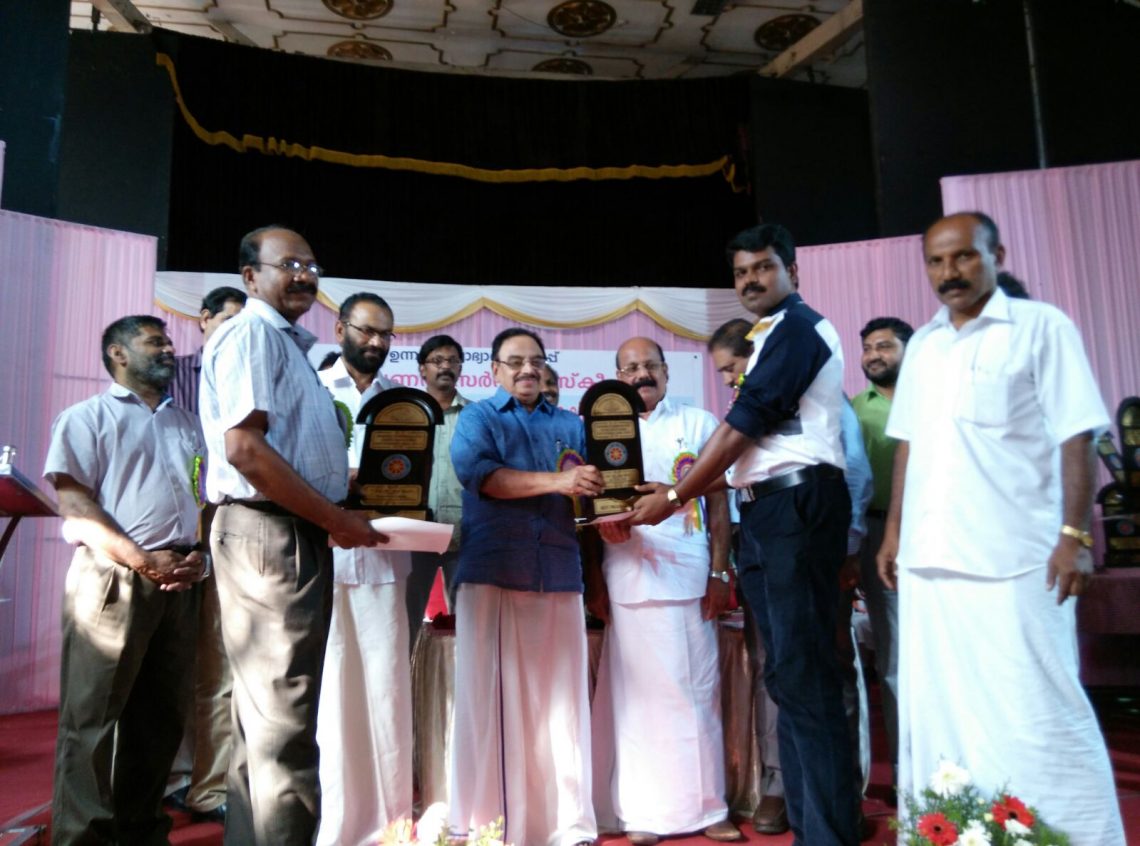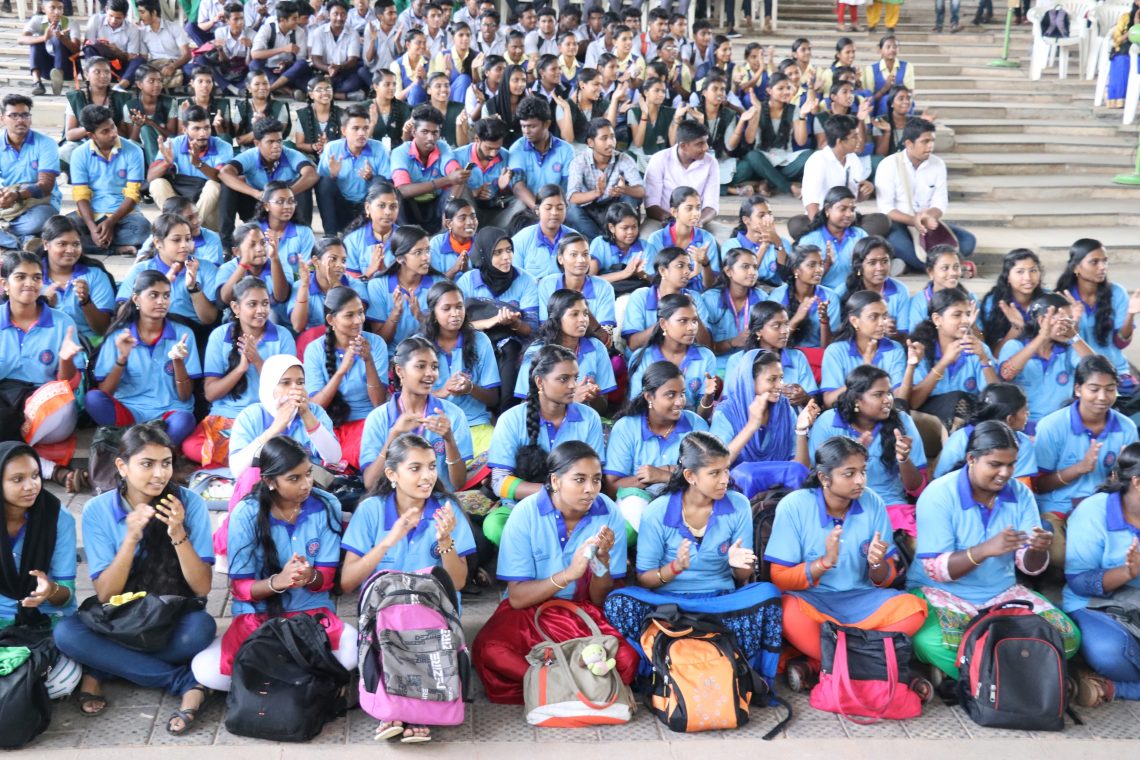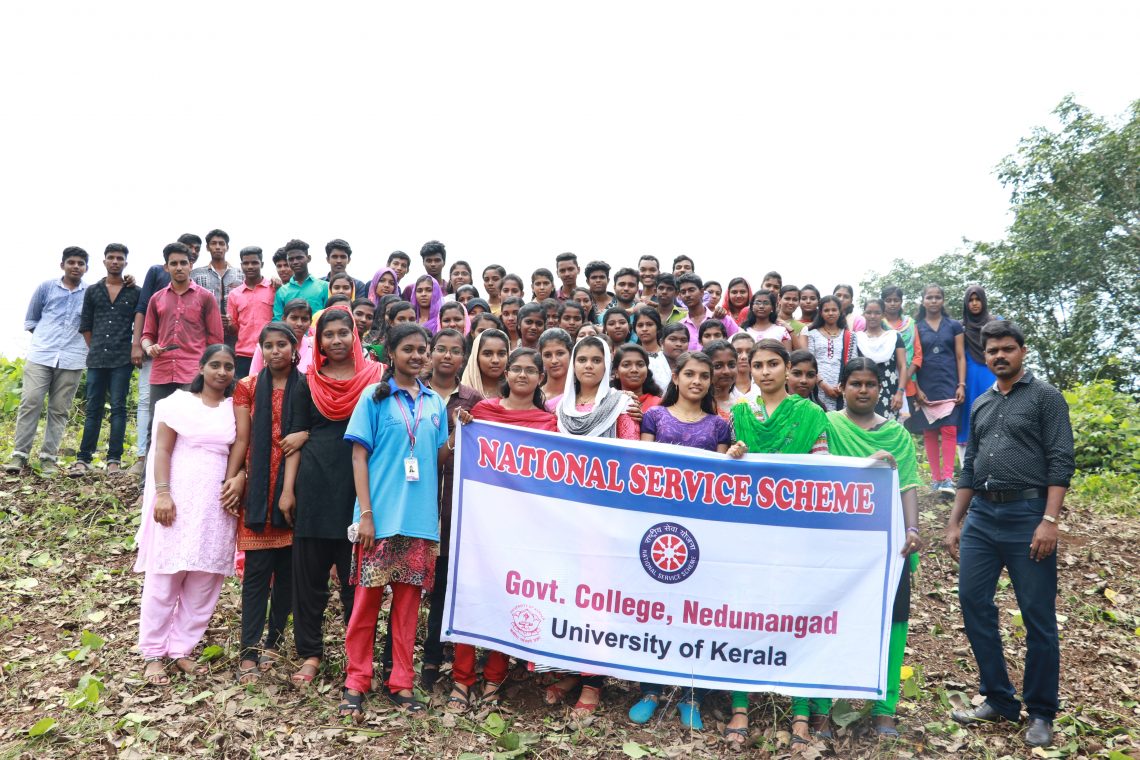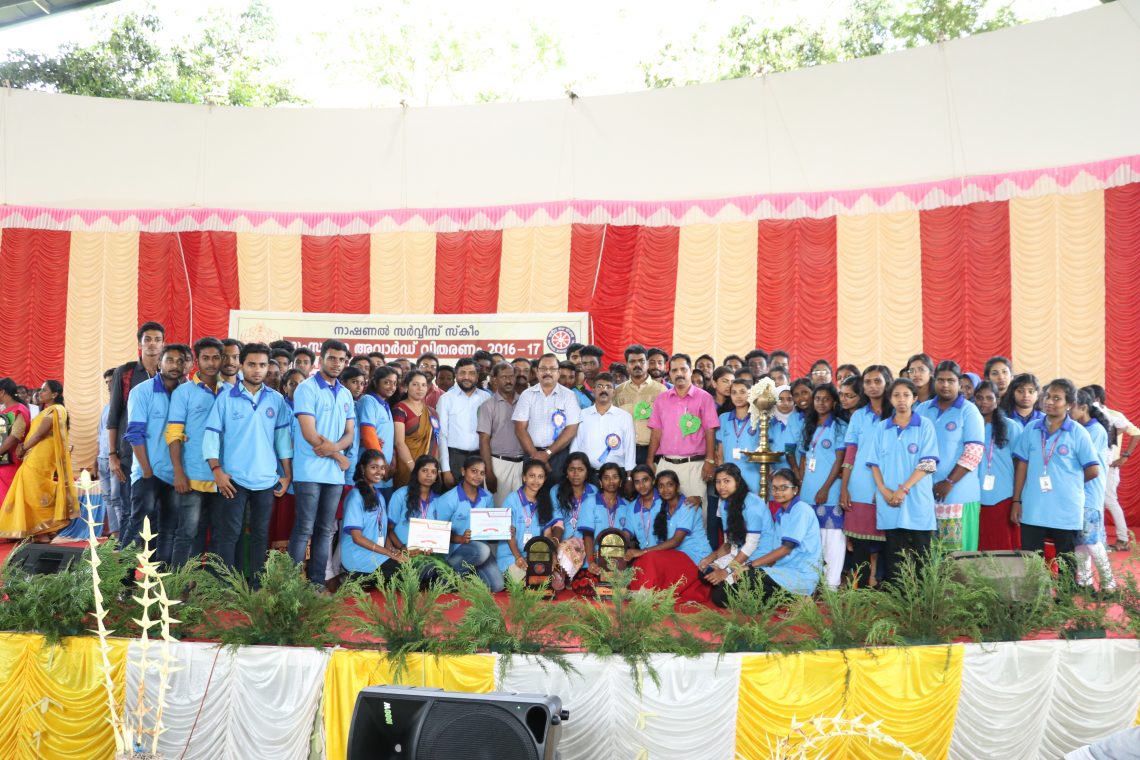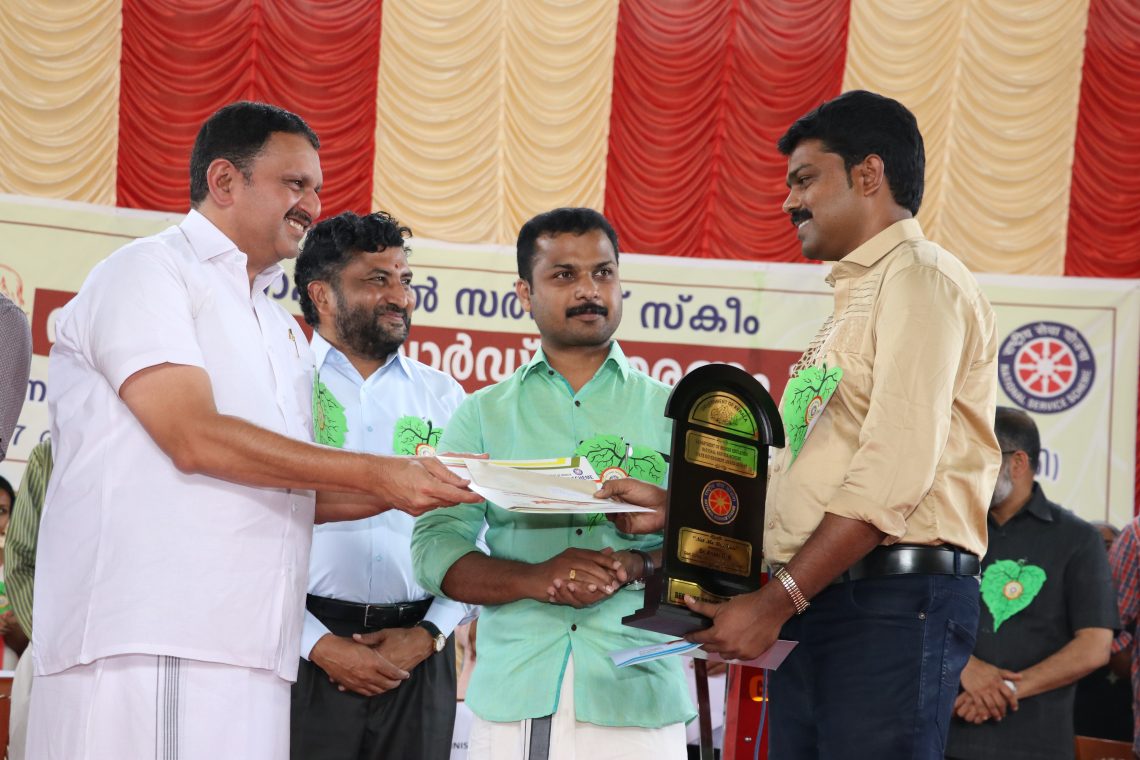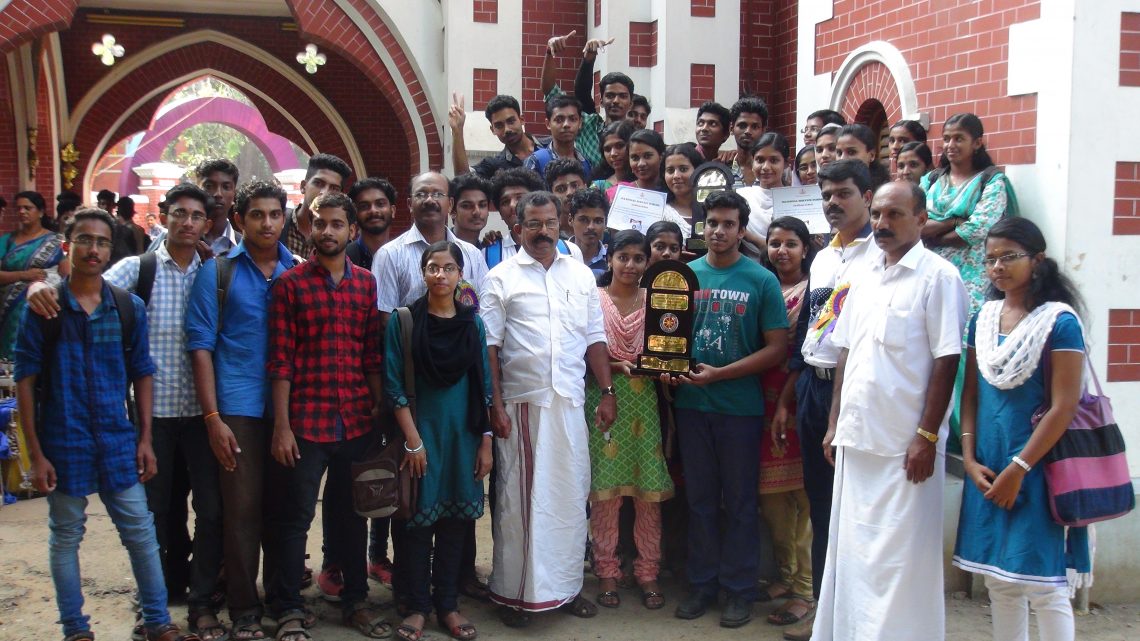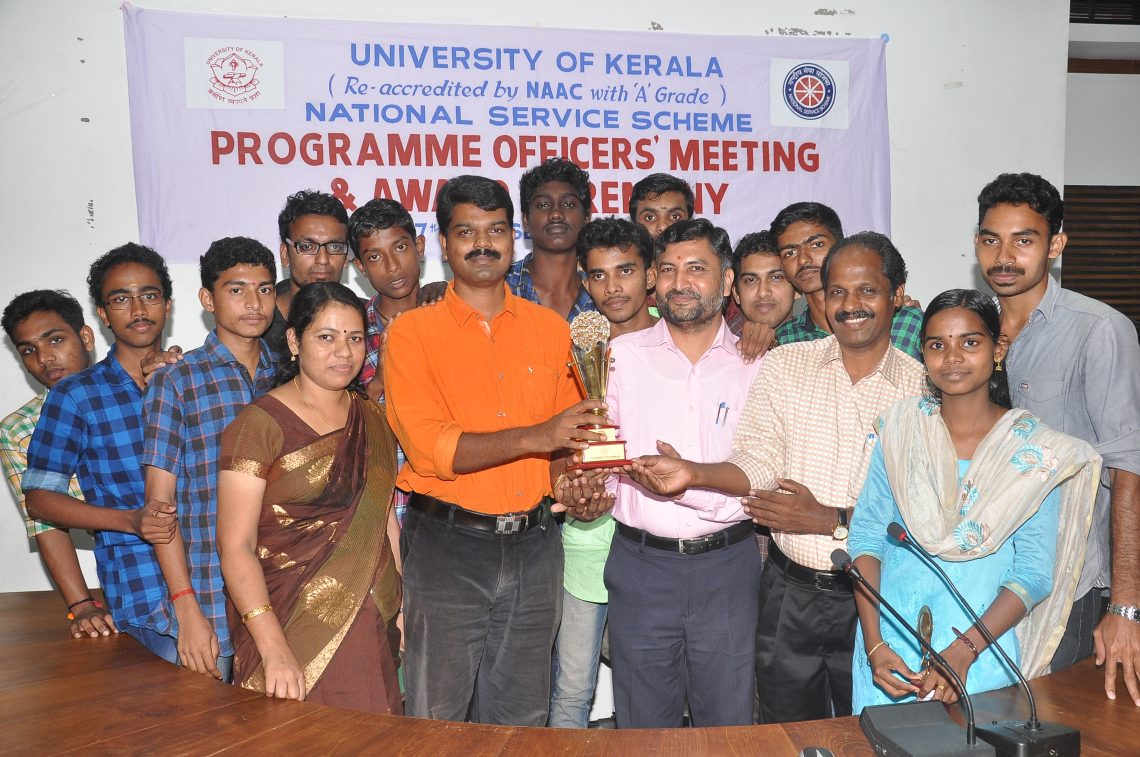 Overall Activities of NSS
INITIATIVES TAKEN BY PROGRAMME OFFICER
Dr. ANZER. R. N, worked as NSS Programme officer in the Govt. college Nedumangad for the last 6 years.
5 NSS Bhavan were constructed and (Sahapadikkoru Veedu & Home for Homeless)and 5 houses maintenance work completed under the leadership of Dr. ANZER. R. N
Constructed and Assisted 921 toilets during the last 3 years as a part of Swachh Bharath Abhiyan programme along with Nedumangad Municipality
Total 9 Swap Shops were organized and distributed free goods and equipments to 4500 poor families ( Worth Rs. 35,00,000)
Organic Vegetable cultivation conducted in 9 acres and we got an yield of 5270 kg
Rice Cultivation conducted in 10 acres of fallow land.
We organized QUAMI – EKTA week from November 19-25, which specialized National Integration Programme, charity Programme, Women's Welfare Programme and the cultural Fest.
Organised various Awareness programmes like General Awareness camps – 26, Health Awareness Camps – 59, Aids Awareness Camps – 8, Safety Awareness – 6, Legal Awareness – 4, Cancer Awareness – 18, Environment – 26,m Energy 6, Organic family – 18, Fire and Safety -8, Career 13, Human Rights – 8, Accounts and Reports – 6, Digital and E- Banking – 147, Swachh Bharath Abhiyan – 16, Disaster management – 5, Anti – Plastic – 8, Organ Donation – 6, Communicable Disease – 17, Anti Drug, Anti Ragging – 5 and Kudumbasree – 12
Organised 5 special camps (Seven days) during the last 5 years.
Organised 6 national Seminars and 10 State Seminar specifically for NSS activities
Dr. ANZER. R. N also occupied additional charges like Mentor, Staff Secretary, IQAC Co-ordinator, PTA Secretary and Rusa Co-ordinator in the Govt. College, Nedumnagad.
Dr. ANZER. R. N attended 40 camps and workshops specifically for NSS activities ( Separate list attached)
Around 1200 Volunteers of Govt. College Nedumangad participated 42 Camps organized by various NSS agencies specifically for NSS activities (Separate list attached)
He participated TOT Training programme organized by NSS Regional Centre and Chennai- Rajiv Gandhi Training Institute.
He was the Team Leader and Co-ordinator Kerala NSS Team participated in the Assam- Manjali National Integration Camp- 2015
Organised 16 Health / Eye/ Immunisation Camps in the year 2014-15, 25 such Camps in the year 2015-16 and 32 such camps in the year 2016-17
During demonetarization period, We arranged help desk & supportive measures to customers of all banks in Nedumangad.
5 Public wells cleaned and renovated for drinking water purpose in the adopted village
3 local roads were constructed in the Adapted village
Organised 13 blood donation camps in campus and 10 associated camps conducted outside the campus
Organised 26 special Environment Awareness programmes during this period
Conducted Kallar Eco – tourism protection programmes and Prakritheeyam project which involves plantation and presentation of trees.
Distributed school kits to poor students in the schools of Adopted village and other Govt. Schools.
Special schemes conducted to protect the "Ponnara Sreedhar Park" who was a famous freedom fighter.
We adopted a centre for environment protection programme in the "Prakriteeyam" village and also maintaining organic farming in that Area.
Our Unit donated three water connection activities in the adopted village
He organized a special programme regarding "Continuation of APJ Abdul Kalam".
Our unit participated " Ente – Maram- Ente Jeevan" organized by Asianet News Channel, has set a new Guiness World Record.
Distributed Food kits to old age Home, Trippadam on every Thursday in a week.
Donated Rs. 1,25,000 for cancer patients in RCC, Trivandrum.
We have conducted Adhivasi Survey in the area Bonakad Estate for the purpose of Upgradation of people in that area.
We conducted "Save Killiyar & protect Killiyar" river protectionprogramme and cleaned the area of Killiyar river
We organized special farmers meet "Nattukkottam" for the purpose of protecting organic Farming.
Our unit organized special project "Protection of Govt. Schools" in the Nedumangad Municipality
Conducted special training programmes to Kudumbasree units in the Arasuparamb Ward.
We conducted health survey in the Koppam colony and Survey report submitted to Nedumnagad Municipality
With the support of Anandi Ramachandran andTeam, We constructed a short film related with theme of "Women protection".
Dr. ANZER. R. N was selected as the member of Advisory Committee NSS, University of Kerala during 2015-16
Organising "Agriculture Exhibition every year inside the college along with Krishibhavan
To inform the community about the NSS Programme through social media, a facebook page for NSS was created.
Established a 'Students corner' group of volunteers to prepare and publish news and articles in News papers and other media
3 ponds are drug out by the Volunteers with the help of Rural employment guarantee scheme workers
As part of environment protection programme plastic waste were calculated and disposed from Nedumnagad Municipality
100 kg e- waste were collected and handed over to clean Kerala company for treatment
Participated two National Integration camp organised by Ministry of Sports and Youth Affairs, one at Assam and one at Varkala. He was the leader of Kerala NSS Team comprising 15 volunteers from different colleges and performed well in the camp
During the monsoon season, a mega cleaning drive was conducted to prevent dengue fever and other communicable diseases
Received Best Programme Officer Award from Kerala University and Govt. of Kerala.
Volunteers club engaged in providing palliative care to the chronicin-patientsin Trivandrum Medical College.
Food kits were given to the By Standers of RCC patients, Trivandrum during 2016-17.
"Home teacher" a free Tuition programme for the secondary and higher secondary students were conducted.
147 awareness programme were conducted by volunteers regarding E- banking and digitalization
Yoga classes were conducted on weekly basis in college campus world yoga day was orgnaised on the campus.
Every year manuscript magazine were prepared by the volunteers
Free competitive Exams coaching class named "Focus " were conducted regularly by the Volunteers Dr. Anzer R. N is the Co-ordinator Focus conducting Free PSC coaching and bank exams
We distributed free water to the adopted village which was collected from Aruvikkara River.
Our unit organized workshop related with the construction of paper bag with the purpose of removing plastics.
Conducted exhibition as a part of National Integration week which includes the topics like NSS and Society, Traffic rules, first aid, vegetable garden.
Organised Special programme "Share a mela" with in the campus and outside campus on every Thursday we distributed 250 meals to patients in Govt. Taluk hospital, Nedumngadu
Organised Road safety programme in the week of Nov 1 2016. We arranged traffic awareness classes, rallies and conducted separate exhibition in the college campus.
Volunteers saved their pocket money and distribute the fund for the cancer patients on weekly basis.
Taken initiative for cleaning Nedumnagad market
We brought on" Zero waste campus" project
Conducting regular visit to Tripatham Orphanage" an old age home in Nedumangadu and Food, clothes were distributed to the poor people.
Constructed rain water harvesting unit in the campus.
PERFORMANCE / SIGNIFICANT ACTIVITIES DURING THE YEAR 2016-2017
The Unit was able to carried out the following different activities. The unit was able to work very effectively during the year under the leadership of the programme officer Dr. ANZER. R. N.(Certificates and Photos are attached)
Swachh Bharath- ODF
Our Unit undertook mage project "Swachh Bharath- ODF declaration in Nedumangad Municipality. ODF – (Open defecation Free) Open defecation is the practice of defecating outside and not into a designated toilet. It is a central term for community led total sanitation programme. As a part of this project, our Volunteers conducted surveys, provided guidance, completion of paper work and manual work provided to needy persons in the 39 wards of Nedumangad Municipality. A total of 918 toilet construction work assisted by our NSS Team. Total 205 volunteers divided in to 39 groups and they assisted the completion of this mega project.
Name of project Place of activity  beneficiaries       Guest /vips participated       No of volunteers participated        Total cost incurred       NATURE  OF WORK
Swatch bharath.
ODF PROJECT      NEDUMANGAD MUNCIPALITY      918 PERSONS IN 39 WARDS OF NEDUMANGAD MUNCUPALITY    SAMPATH.M.P,C DIVAKARAN MLA,CHETTACHAL SAHADEVAN, and municipality councilors      198 VOLUNTEERS AND PROGRAMME OFFICER     67500        SURVEY WORK,ASSISTANCE PROVIDED,PAPER WORK AND MANUAL WORK
Swap Shop
A new initiatives undertook by NSS unit Govt. College Nedumangad was "Swap Shop". Useful items collected from Houses and Shops and redistributed to poor people in the open shop of cities. Goods and items procured by our volunteers without any cost and these are distributed to poor people as free items. A total 9 swap shops organized by out unit. First swap shop inaugurated by Thiruvananthapuram District Collector Venkedeshapathi (I.A.S). This created a wonderful experience to our volunteers and society. 8th of every month we are organizing Swap shop in the Nedumangad Municipality. Through
MAJOR ACHIEVEMENTS
Best NSS Unit and Programme Officer award,-Indira Gandhi national Award from Govt. of india.
Best NSS Unit and Programme Officer Award from Govt. of Kerala.
National Young Leaders Award unit from Govt of india
Best NSS Unit and Programme officer Award from Kerala University
Best Meritorious Officer Award from Kerala university
Best NSS Unit and Programme Officer Award from State Youth Welfare  Board
HarithaBhandu Award from Nedumangad Municipality
Special Award from Agriculture, Department of Kerala.
Best social unit award from social welfare department
Special Appreciation from National Integration Camp, Assam
School Kit distributed to Govt. LPS Chellamcode by College NSS Unit