A MAJOR PROJECT FOR STUDYING THE REGIONAL AND SOCIAL DIALECT OF NEDUMANGAD TALUK
DEPARTMENT OF MALAYALAM
GOVERNMENT COLLEGE
NEDUMANGAD
Sponsored by:        DIRECTORATE OF COLLEGIATE EDUCATION
                                                     GOVERNMENT OF KERALA
SYNOPSIS
REGIONAL AND SOCIAL LINGUISTIC VARIATIONS –      A STUDY BASED ON THE ORAL AND LITERARY LANGUAGE OF NEDUMANGAD TALUK
PART – A
Broad Subject                                    :           Malayalam
Area of Specialization                       :           Linguistics
Duration                                             :           3 years
Department Faculty
L. Alex (Assistant Professor & HOD)
SK (Assistant Professor)
MG (Assistant Professor)
S (Assistant Professor)
Aneeshya P Mohan (Guest Faculty)
Address:                    
Office: Dept. of Malayalam
            Government college,
            Nedumangad,
            Thiruvananthapuram,
             Kerala- 695541
Email: gcnmalayalavibhagam@gmail.com
Name of the Institution where the project will be undertaken:
Department                         :           Malayalam
College :           Government College, Nedumangad
Affiliating University :           University of Kerala
Whether the institute is located in rural/backward area :           Yes
Whether the College/University is approved under Section 2 (f) and 12 B of the UGC Act:               Yes
Proposed Research Work
Project Title:
Regional and Social Linguistic Variations  – A Study based on the Oral and Literary Language of Nedumangad Taluk
Introduction
Nedumangad is an important linguistic area for the study of dialects in the Trivandrum District. The Phonetic, Morphological and syntactic variations of the Malayalam language in this area to be studied by the parameters of dialectology and other theory of Modern Linguistics.  As a Sociolinguistic study, this Project may help to know more about the culture and life style of the Nedumangad area. It is an Inter disciplinary study mainly focused in Malayalam and related with other disciplines like Linguistics, History and Economics. In a broad sense it comes under the category Cultural Studies. As the only higher education institution of Nedumangad Taluk, it the responsibility of Govt.College, Nedumangad to conduct a study on language and culture of this area.
Significance of the study
Dialects are usually interpreted geographically, but it also has some applications in relation to a person's  social background (class dialect) or occupation ( occupational dialect). A thorough study on the dialect of a particular region helps to reveal the socio-economic condition of that society. It is a kind of preservation of the regional language as the part of the diversity of traditional cultural forms of rural and tribal life against the one dimensional culture of globalization
Objectives
This study is being conducted to:
Collect various forms of dialects used in the different areas of Nedumangad Taluk.

Examine the representations of dialects in literary works of writers who are lived at Nedumangad

Analyse the linguistic variations according to the socio- cultural elements, economical and historical factors.

Share the findings of the study with public in the form of published works like research papers ,dialect dictionary , seminars and documentaries.
Methodology
This Research Project will be conducted mainly by applying the methodology of Field Research. We are using the most of the methods of field study like informal interviews, direct observation, participation in the life of the group, collective discussions, analyses of personal documents produced within the group, self-analysis, results from activities undertaken off- or on-line, and life-histories. Total period of the study is limited for  three years. This period is clearly separated for two years of data gathering and last one year for the documentation. The teachers and students should be involved in the study. As an interdisciplinary study, the involvement of the teachers of other departments  is to be needed.
ONE DAY WORKSHOP ON THE MAJOR PROJECT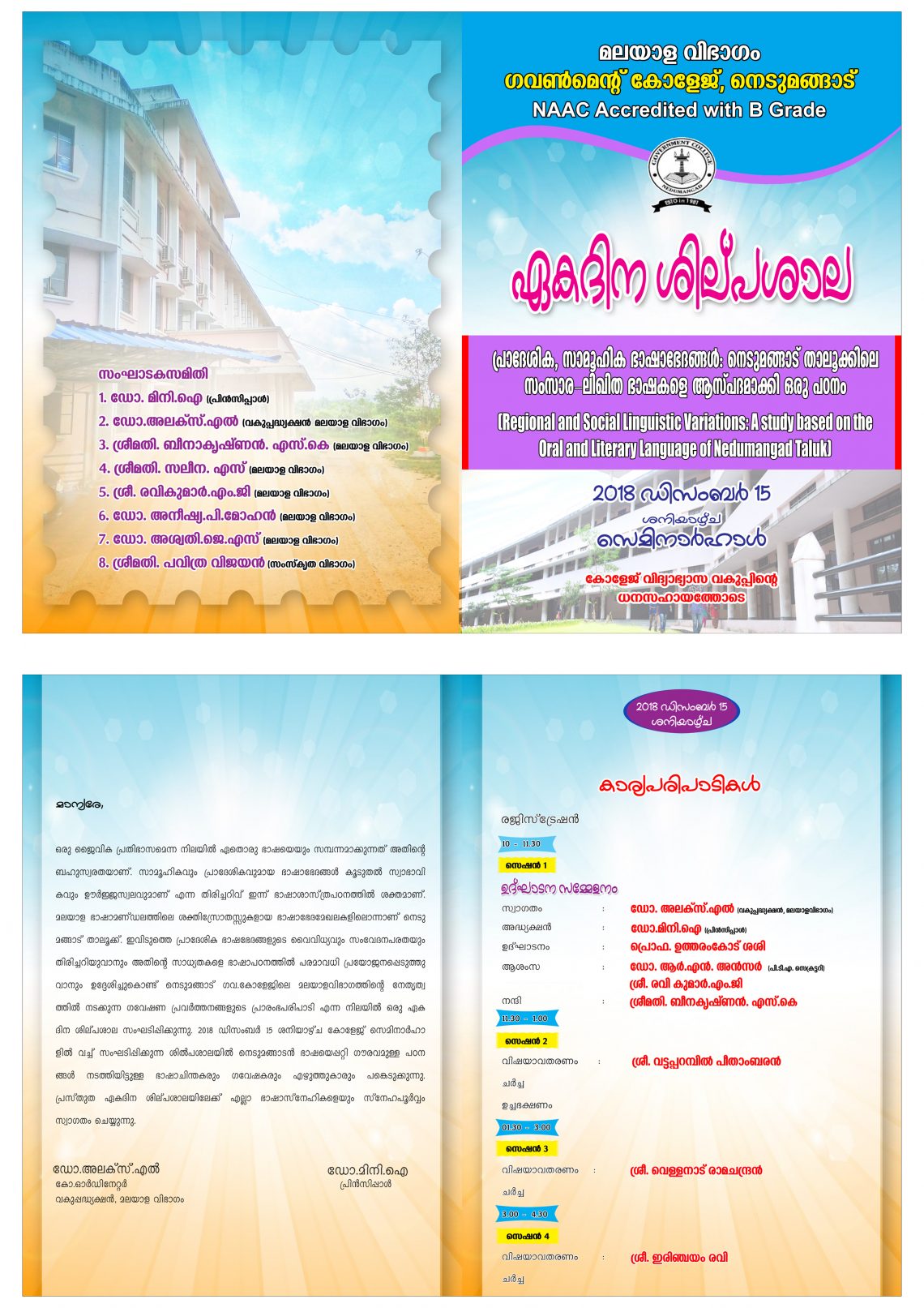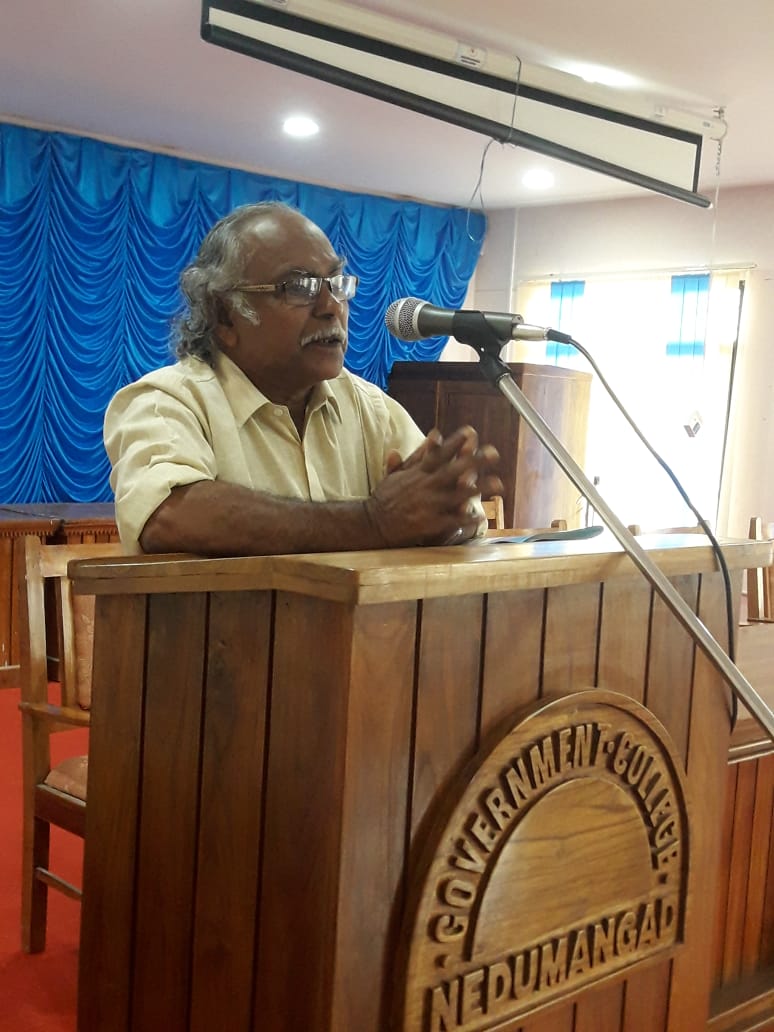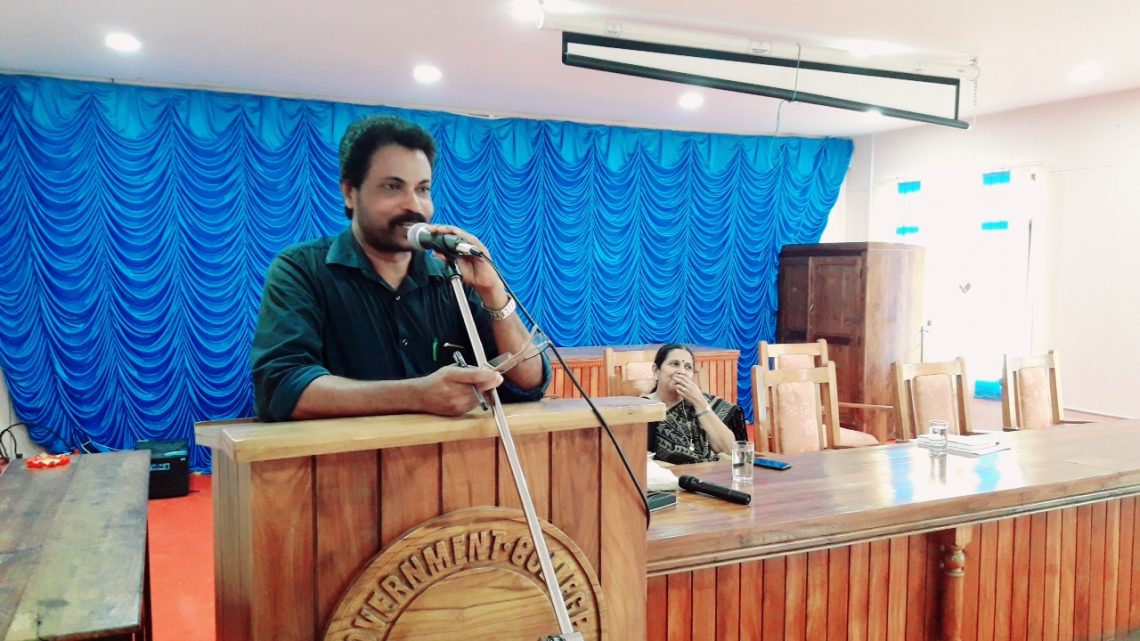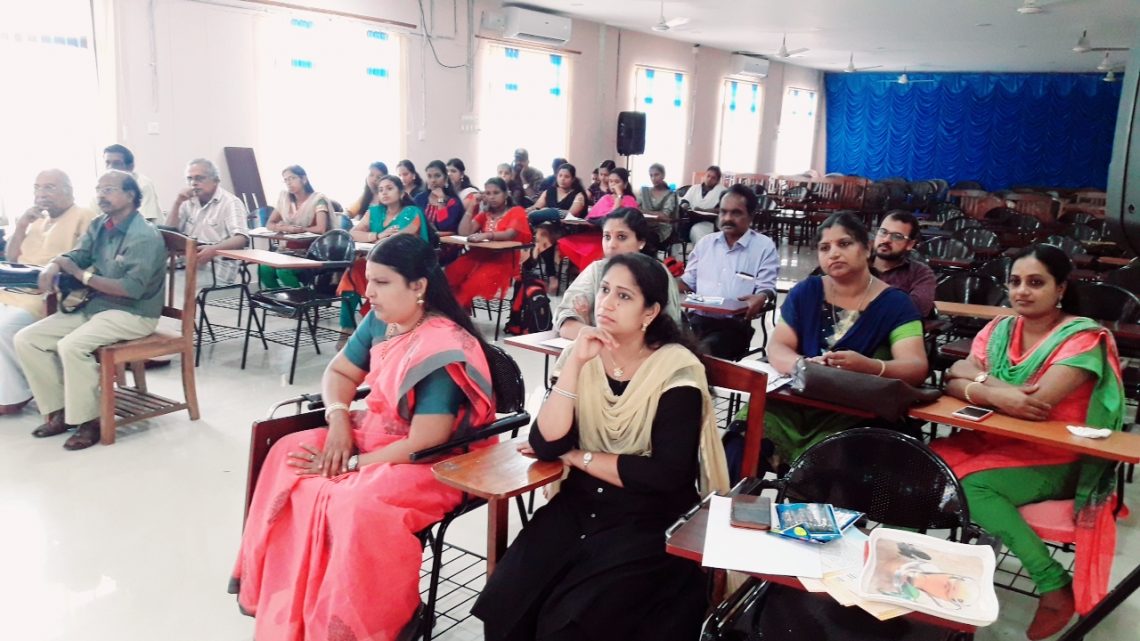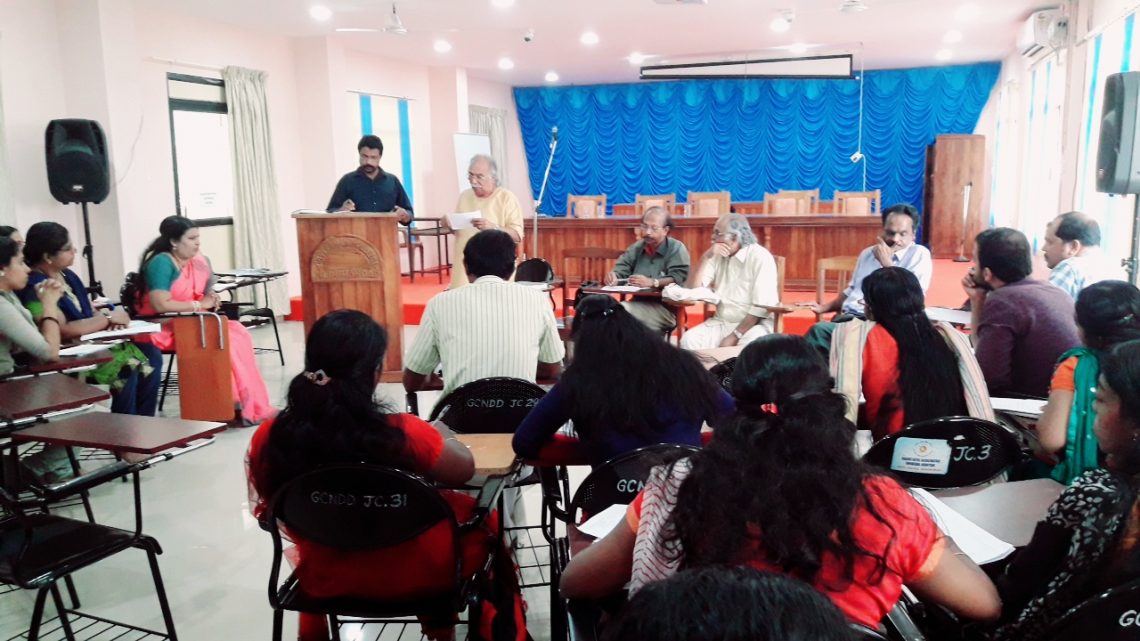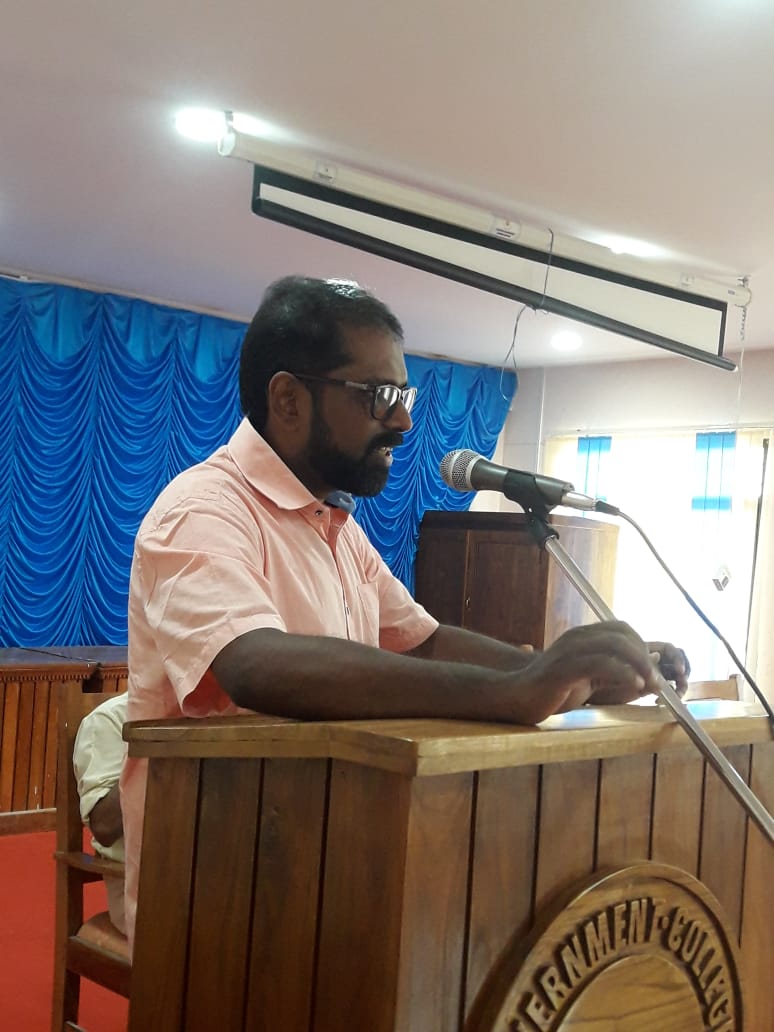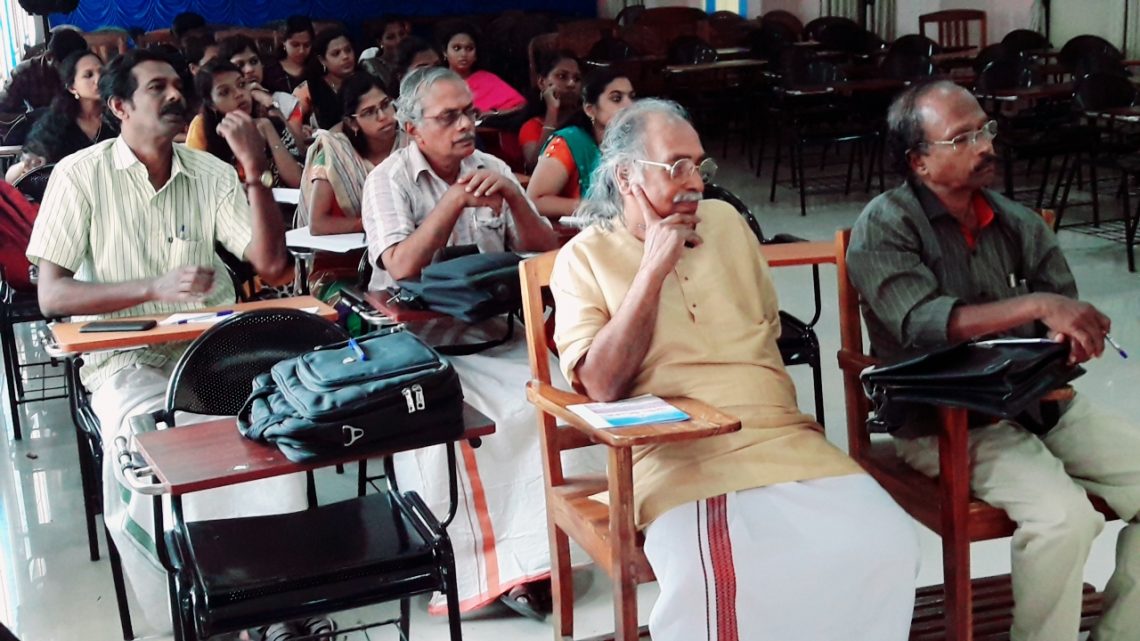 2.  Dr. L. Alex, Asst. Professor of Malayalam Completed one UGC Minor Research Project on The Social Conditions and Ecological Perceptions of Dalits in India: A Comparative Study based on selected Autobiographical Narratives